Perhaps the thing most admired about Specialized is their persistent and continuous innovation! Every year they seem more willing and eager to invest  heavily in research and development. This is reflected with their alloy Smartweld technology, innovations in carbon with their FACT carbon, and the constant improvements they make on their already stellar Body Geometry products that optimize fit for comfort and performance.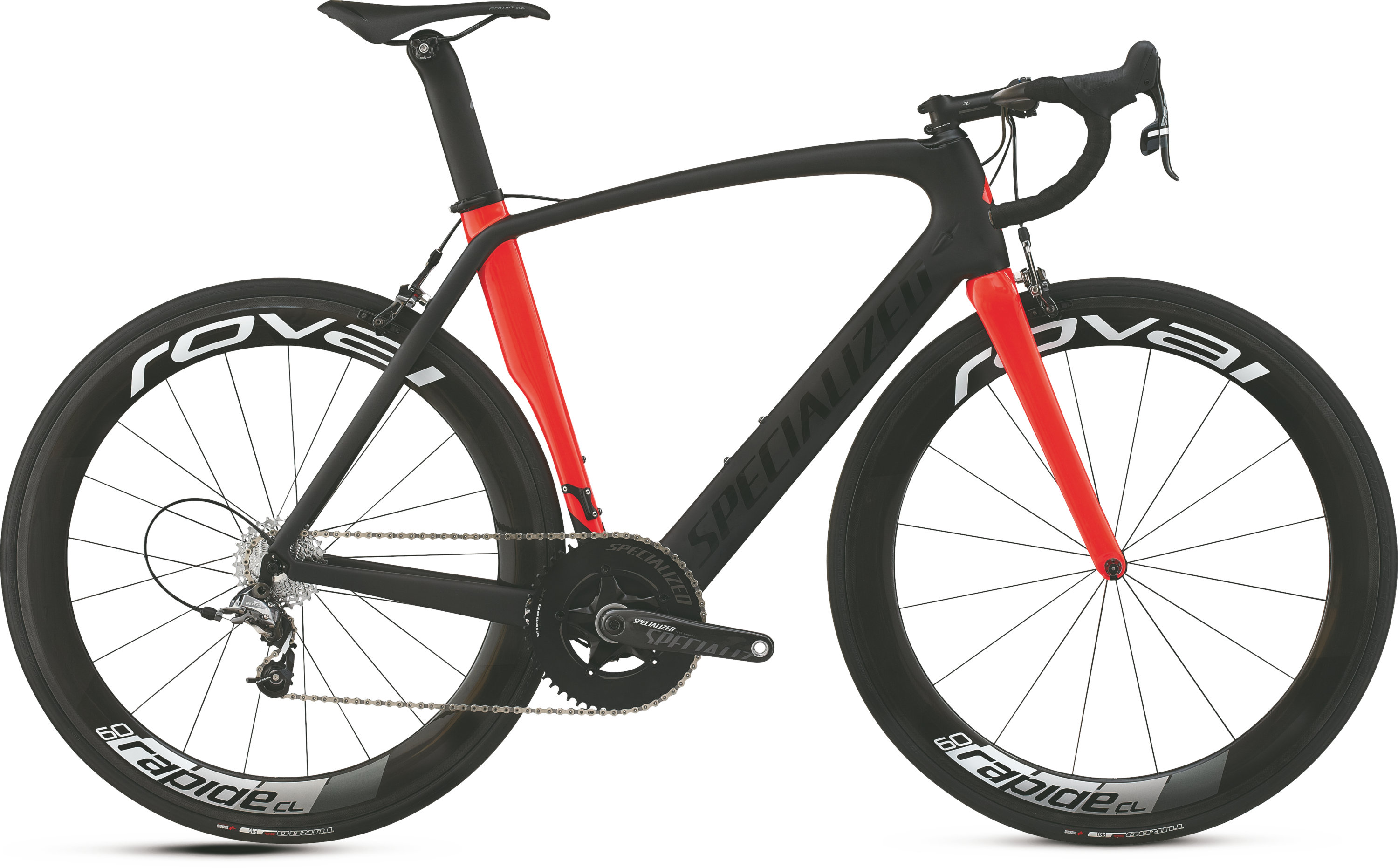 Specialized continues to push the envelope with the all new in 2015 Specialized Venge Lunch Race. Unlike any other in its class, the Venge Lunch Race is the ultimate aero road bike designed for crit racing and road sprints. With a uniquely designed 1×11 drivetrain, riders simply push the light yet ultra stiff 52t chainring and still have engagement all the way through the 11 speed SRAM PG 1170, 11-28 cassette. How does this work many people wonder, surely with an 11 speed cassette and only one chainring engagement through 6 or 7 of the gears at most is possible and the rest will slip. This is not the case. Specialized has utilized the same theory behind mountain bike and cyclocross narrow wide chainring technology. The 52t Specialized Pro FACT carbon, OSBB, XSYNC crank has been designed with uber deep and alternating pattern teeth to prevent chain drop and guarantee engagement through the whole of the 11-speed cassette.
Having ridden the bike myself, I can assure you that this is case, full engagement. In the face of much criticism, this bike is in full production and now available for sale. Some of the criticisms it faces are that it is an overly specific bike, and that it is rendered moot in most road situations. To that, I say, what if you race road crit? Eliminating the small chainring both minimizes weight as well as increases aerodynamics. This has been tried and tested in the Specialized wind tunnel. Designed for a simply fast ride, this bike is a machine. Moreover, the frame comes with cable routing that can simply be unplugged as well as a front deraileur braze on so the bike can always be converted to a double chainring later if desired by the rider.
The Venge Lunch Race also comes standard equipped with the Roval Rapide CL 60 full carbon clincher wheelset, light, stiff, and ridiculously aero, S-Works Aerofly bar, SRAM Force 22 rear derailleur, SRAM Force 22 CX1 shifter (right only of course), and SRAM Force brakes. This bike is a beast, plain and simple.
Please feel free to direct any questions our way, we are more than happy to answer any and all inquiries.